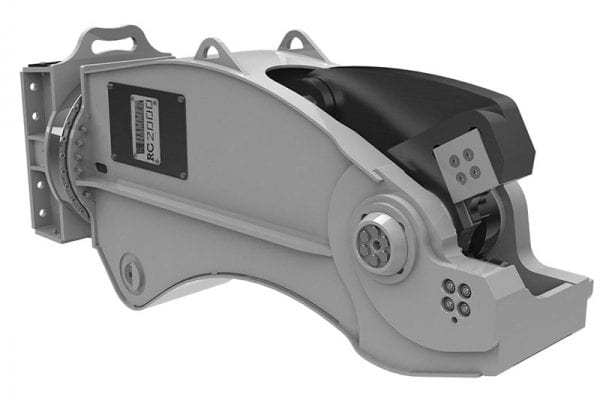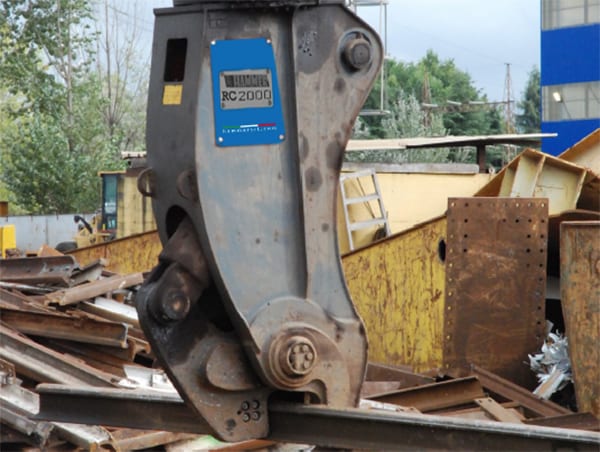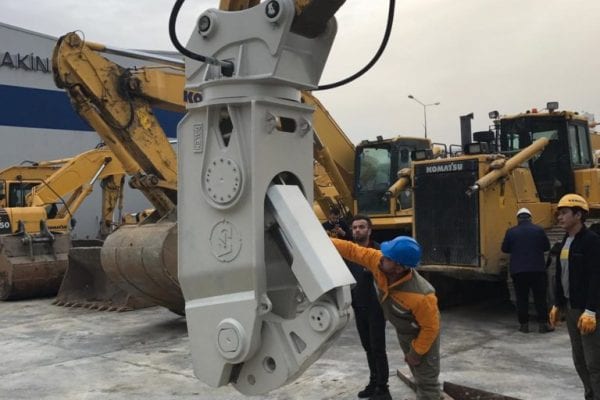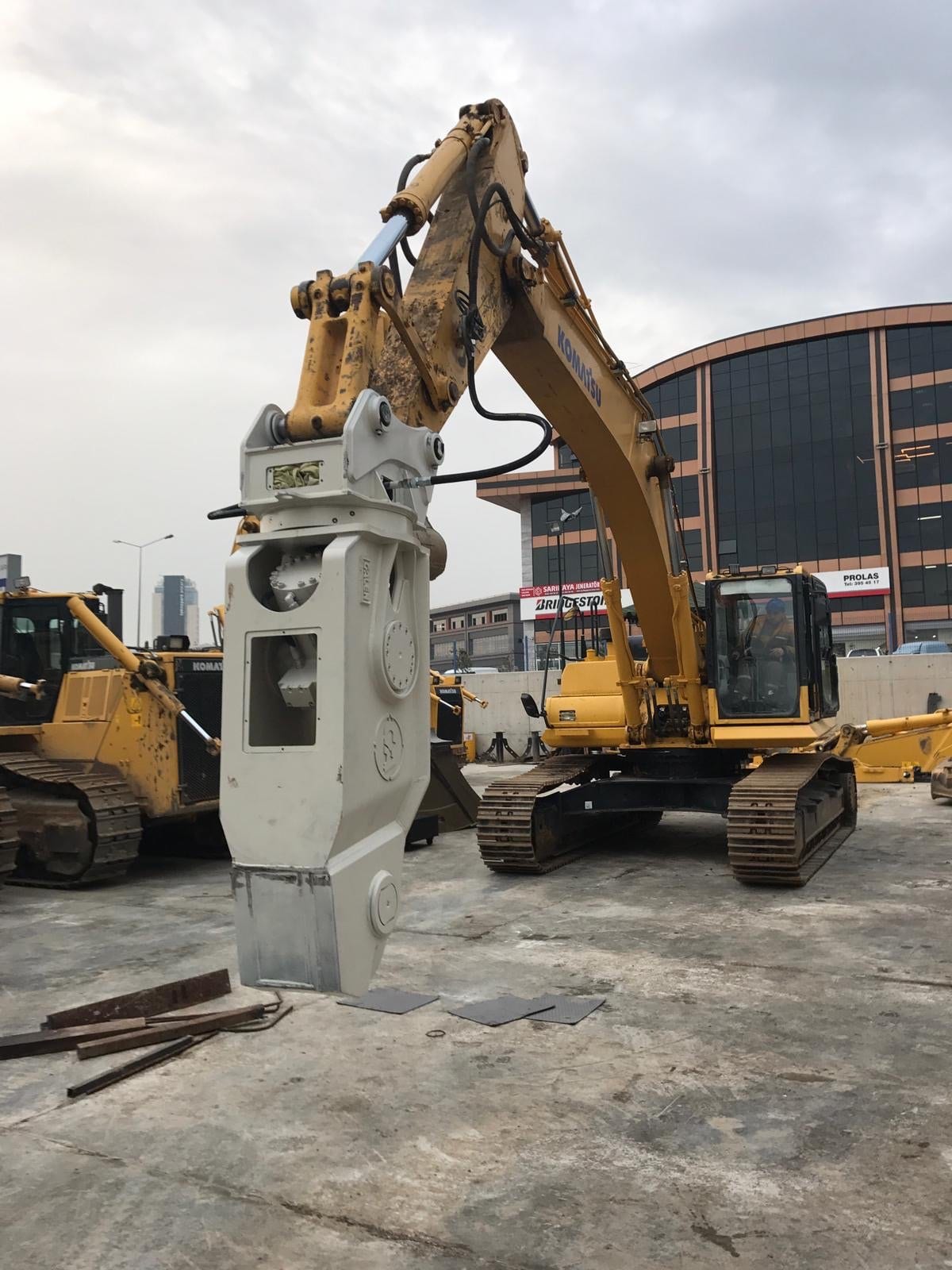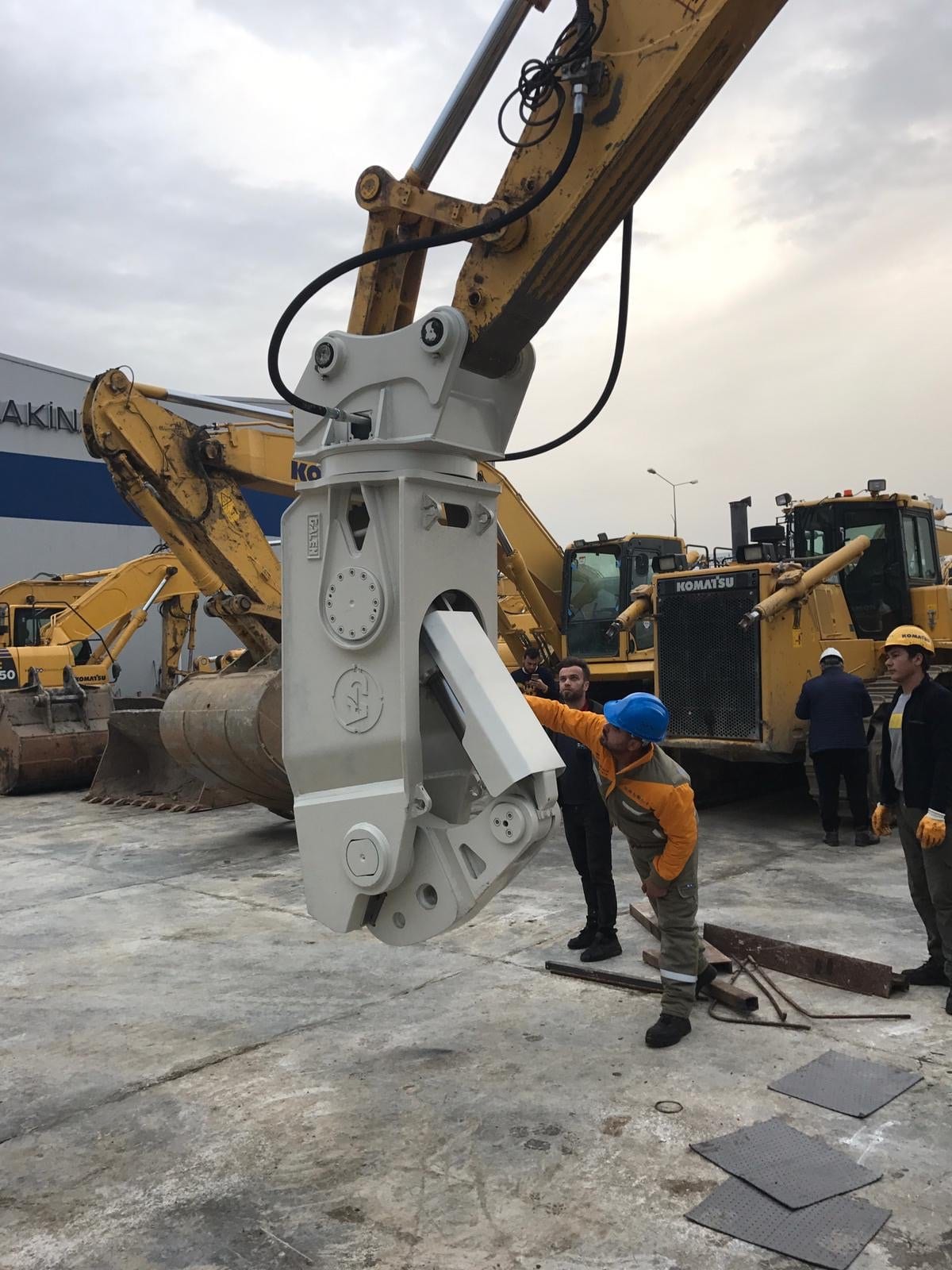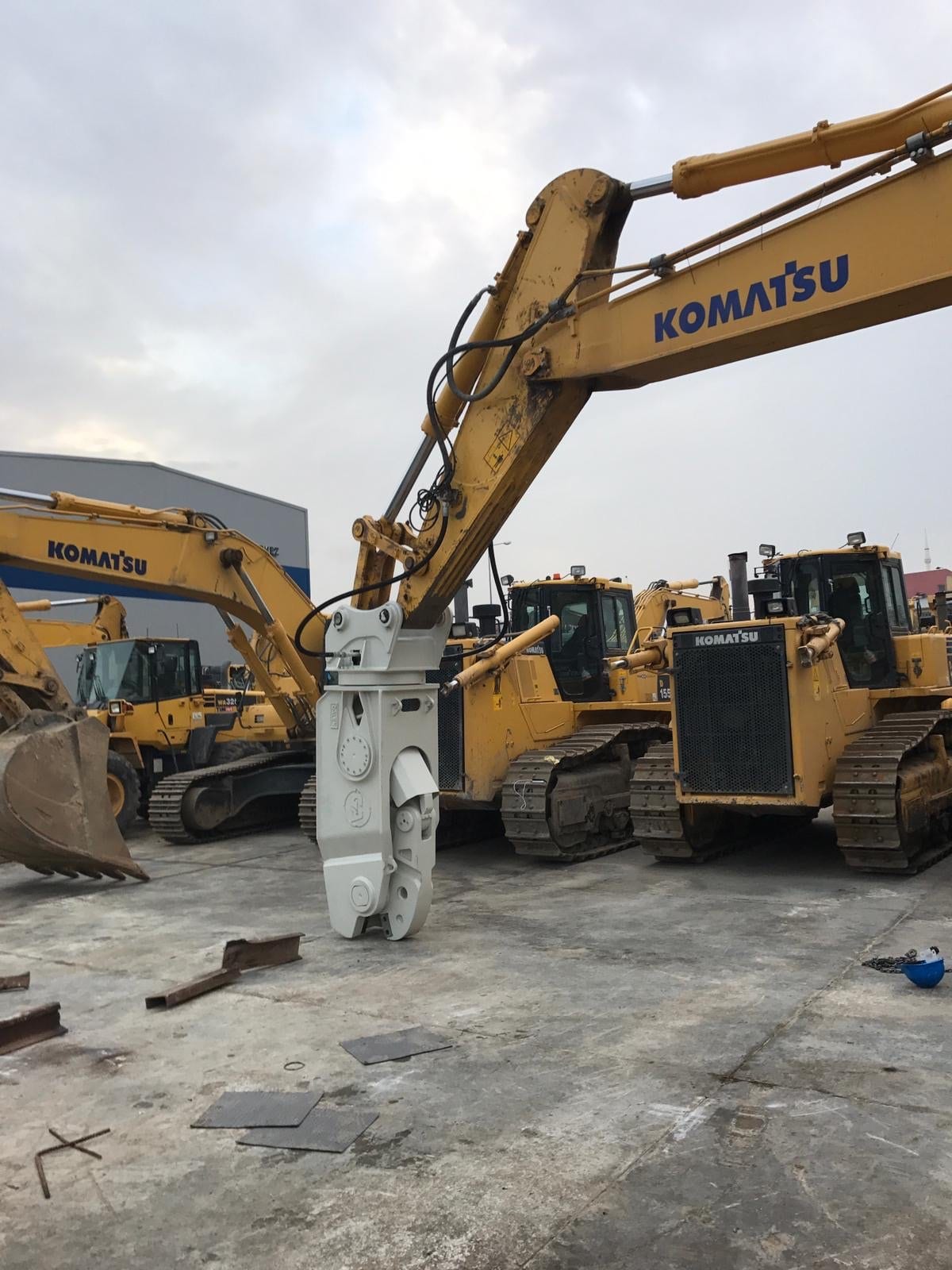 Hydraulic Shear Cutter
The hydraulic rail cutter is the most widely used attachment in the construction of railway lines. It is designed specifically to
meet the growing need to cut railway rails.
The hydraulic rail shear is equipped with special cutting blades and equipped with a special heavy-duty hydraulic 360° rotation rotor that guarantees this hydraulic rail shear's reliability and durability. You will be surprised by how easy it is to position and cut accurately with this tool.
The rail cutter's large hydraulic cylinder provides forces of up to 139t. Rails can be cut to a precise UIC 60 as a result of the jaw's specific mechanism. To ensure maximum protection from accidental damages, the cylinder set in an overturned position.
The rail cutter is made entirely of heat-treated steel to improve its mechanical strength, reliability, and durability.
Designed to easily cut UIC 60 rails
360° rotation
Fully-protected cylinder
Reversible interchangeable blades
RC 2000 is high quality rail cutter specifically designed to meet the growing needs of cutting railway rails.
Equipped with ahydraulic 360° rotation, it has a special Heavy Duty rotor that guarantees high reliability and durability.  This allows easy positioning, and accuracy handling when using this rail cutter.
The big hydraulic cylinder provides a 139t force and together with the specific jaw's mechanism, you can cut rails UIC 60; the cylinder is set in "overturned" position to ensure maximum protection from accidental damage.
RC2000 is equipped with special cutting blades 4 times usable, to ensure high durability before any need toreplace them.
The structure, completely made of Hardox®, is heat treated to improve the mechanical strength, reliability and durability.
With over than 40 years experience, Hammer srl developed RC2000 as the main equipment for railway cutting and subways maintenance and modernization .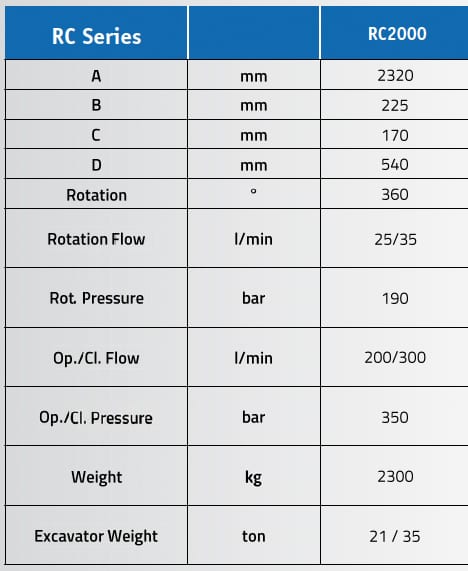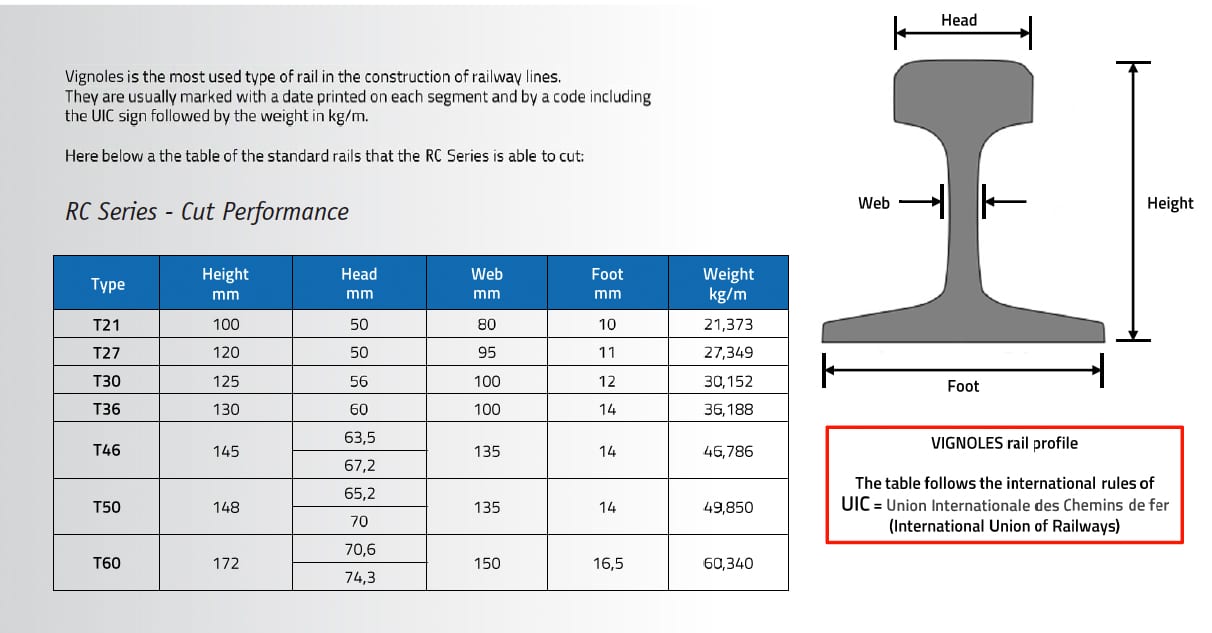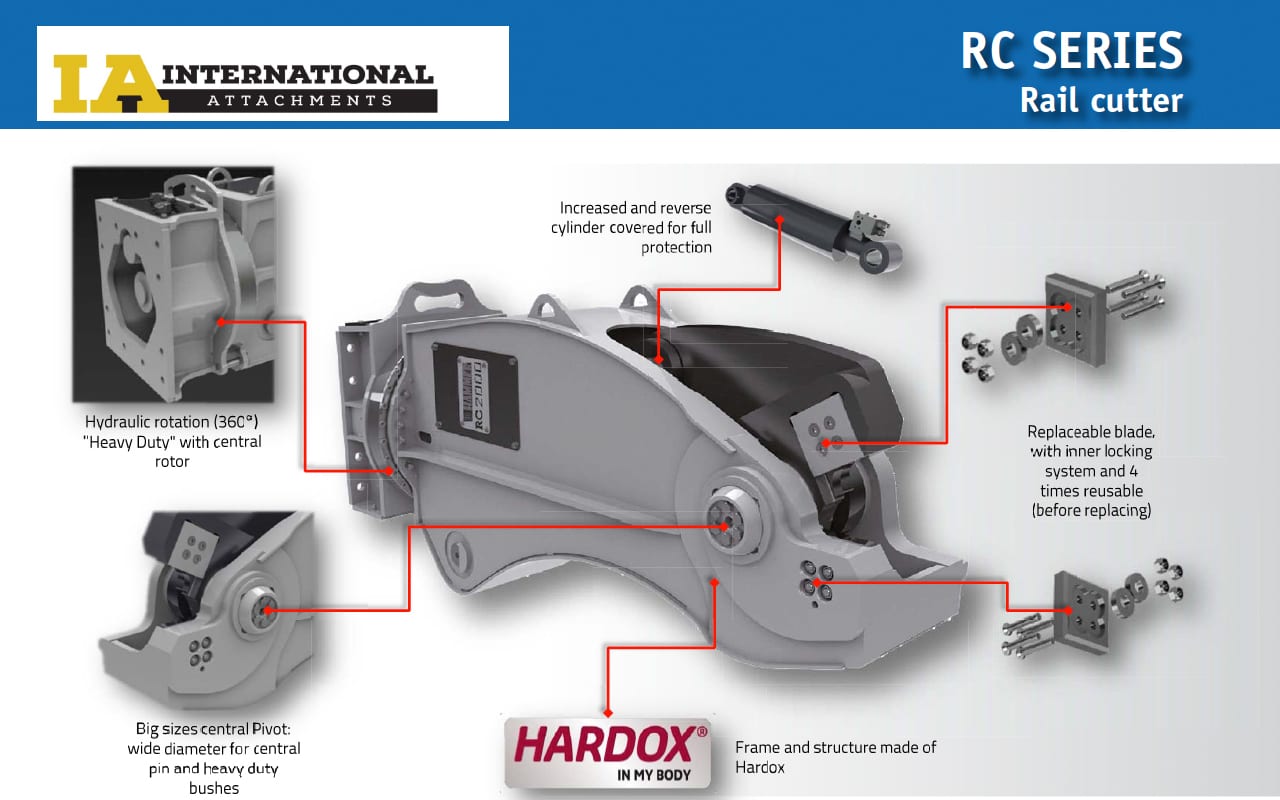 Demolition Attachment Specialist
We specialize in demolition & hydraulic attachments.
Free shipping in the United States
Custom solutions for your needs