Wood Post Pile Driver
The Pile Driver attachment is compatible with a wide range of excavators & backhoe loaders
from 3 ton – 28 ton
Pile driver is great for :
Landscaping, forestry and building sectors for the completion of projects such as :
Piling wooden/cement poles for fences
Pile driving for photovoltaic systems
Piling wooden/cement poles for containment of land
Pile driving for building barriers
Pile driving in agricultureBenefits of the pile driver:

Fast/Time Saving

 

– One machine completes the whole job – cutting time of positioning and driving posts
Cost Effective

 

– Less manpower – manage the whole operation from the excavator cabin
Strong

 

– Reliable and heavy duty
Versatile

 

– Mounting bracket is interchangeable to fit different excavators along with compatible clamp to handle different sized poles
Maneuverability

 

–  Working in locations reachable with the benefit of an excavator, maneuvering different pile sizes and lengthsExtra Accessories:

Excavator vibrating plate for ground compaction
High performance grabs fitted with rubber pads, for a more effective
grip of the pole, are available for models PB301 and PB401.
Fork available for wood/cement pole transport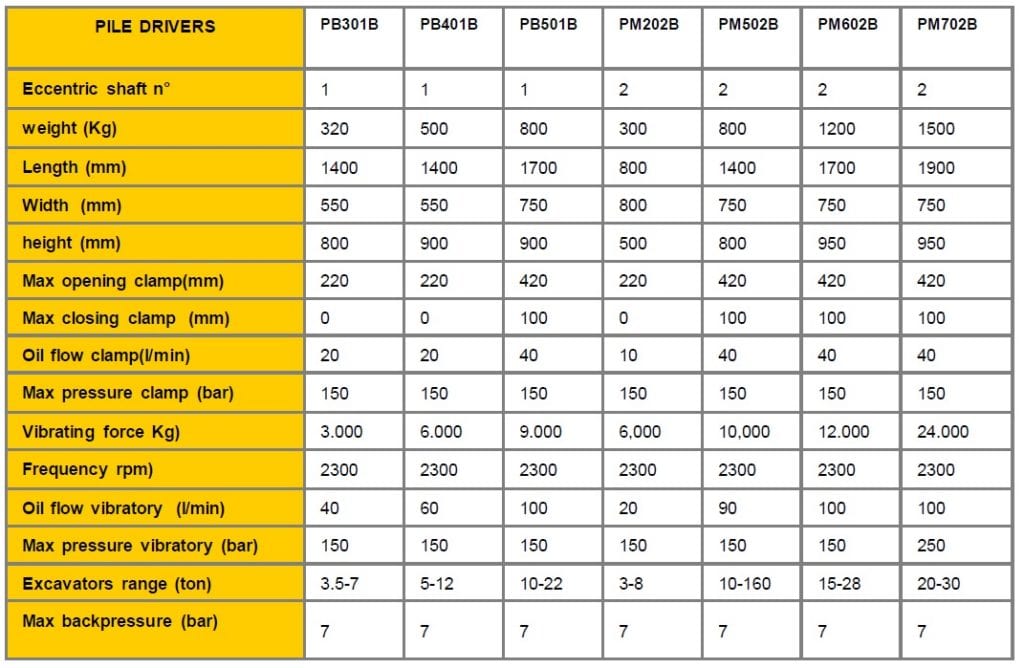 International attachments
We specialize in demolition attachments & hydraulic attachments. We can help you find the right hydraulic attachment for your needs and budget. Our attachments come with a 3 year warranty, a price match guarantee & free shipping in the USA
International Attachments is a leading supplier of Wood Post Pile Drivers.
Get A Fast, Free Price Quote
We can help you find the right demolition attachments for your needs and your budget.
Fill out our contact form and we'll get back to you ASAP.
Contact International Attachments
Our Location
3030 Rocky Point Drive, Tampa FL 33607